Long-Distance Moving in Charlotte
Moving from one place to another entails many activities that can be overwhelming. Whether you have been offered a job opportunity in another city or need to relocate closer to your family, you will need the help of long-distance moving services.
You need to keep your items in secure storage spaces when moving over long distances. This means you should look for high-quality packing materials that will keep your items safe. 
Charlotte, one of North Carolina's major cities, has many people moving in and out. If you need help moving in Charlotte, A Plus Moving Group is here to help. We are established long-distance movers in Charlotte and will ensure you have a smooth relocation.
Our Long-Distance Moving Service Offers
If you are looking for ideal long-distance movers in Charlotte, look no further than A Plus Moving Group.
Transporting heavy items like furniture and bulky equipment can easily tear down light packing materials. Therefore, it is vital to use reliable packing materials that maintain the integrity of long-distance moving.
With many years of experience filled with success, we are the right team for your moving needs. With us, you can be sure of the following:
100% satisfaction.
Insurance coverage.
High-quality moving and packing materials.
One-time pickup & delivery.
Skilled, insured & licensed movers.
Easy-to-understand quotes.
Our Clients
As the best moving company, no job is too small and insignificant or too hard for A Plus Moving.
Office or home moves, full moving or packing services, storing and assembling furniture, moving to the next street or another state – our moving company offers competitive rates for any of your moves.
We treat each client with the same professionalism and respect, as evidenced by our customers' reviews.
Just sit back, relax, and trust us with your move.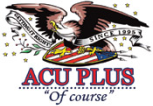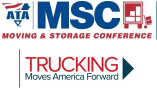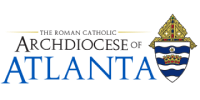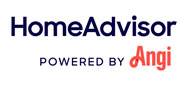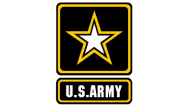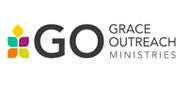 Types of Moving and Packing Materials
If you are unsure of the safety of your packing materials during long-distance moving in Charlotte, NC, you can come to us at A Plus Moving.
We have an experienced and dedicated team of movers that will take into account all the possible safety threats. We can add additional boxes to secure your luggage and prevent damage.
At A Plus Moving, we use a wide range of secure packing materials to keep your items safe when moving. Some of them include the following:
Wardrobe and electronic boxes.

White cuter mailers.

Blankets.

Reliable straps.

Tape.

Wraps.

And more!
Long-Distance Moving Tips
Long-distance moving can be a tiring and frustrating experience, especially if you use the right approach. Being one of the longest-serving long-distance movers in Charlotte, the A Plus Moving team has many years of experience and valuable tips that will help you when moving. Here are some of them:
The best time to move is during the off-season. You will save some money and incur fewer additional expenses.
You don't have to move with everything — find out the items you haven't used in years and eliminate them; you are likely not going to use them again!
Immediately you find out that you will be moving soon, come up with a detailed plan to guide the whole process.
Organize storage solutions for all essentials, i.e., medications, toilet supplies, and pajamas, among others.
If you have a pet, ensure you get a pet sitter. This will prevent unwanted and unnecessary stress during the moving process.
To prevent confusion upon arrival at the new location, we advise you to label all moving boxes. If possible, list what the boxes contain.
Storage Solutions During Long-Distance Moving
When preparing for long-distance moving in Charlotte, NC, you need to plan your storage solutions in advance. Given that it is a long-distance move, you should get reliable storage solutions that guarantee the integrity of your items.
Thankfully, there are several options you can choose from, including; portable storage containers, full-service storage, and self-storage units.
Portable storage: This is a storage service that will bring your luggage to your home and allow you to fill it up at your own pace. Once the container is in your home, you can start packing items inside its storage units. This option allows you to arrange items how you prefer.
Self-storage: This storage option gives you various unit sizes to choose from. It is flexible and allows you to move items regardless of size or weight.
Full-service storage: If you want to do less work during the moving process, full-service storage is the ideal option for you.
Why Us
A Plus Moving provides top-notch moving services and guarantees your complete satisfaction with your move.
We perform even the most delicate and logistically impossible jobs: piano moving, fish tank moving, IT and office moving, and custom moving services.
But more than ourselves, the feedback of our satisfied customers speaks for us.
Marina Korchmar
The team that came for packing belongings was courteous & disciplined and all was loaded with utmost care. Our belongings arrived a couple of days earlier than the commited time which was good for us.
Disassembling furniture, packing it for complete safety, transporting it carefully using securing ropes, and quickly reassembling it on the spot is an integral part of a safe move with A Plus Moving.
We provide both your complete move to a new location and the delivery of individual items and furniture of all types and sizes.
We have the necessary equipment in our arsenal to move any piece of furniture, no matter how bulky or awkward, to make your move go as smoothly as possible.
When it comes to your personal belongings, you need to be sure that your possessions are fully and reliably protected in case of any damage. That's why all of our moving services come with full insurance coverage.
If you're planning a weekend or holiday move, we're happy to help you. The A Plus Moving Group team is punctual and fast packing and moving services; you won't have to worry about delays.
We also work with emergency teams and can send movers with a van for same-day service.
Our state-of-the-art fleet has trucks of all sizes for your fast and comfortable move. To be ideally prepared for your move, you can also customize the service by choosing the size of the van and the number of movers needed.
Also, all of our vans are equipped with GPS tracking devices to ensure a smooth, stress-free move.
Hard work, teamwork, personal discipline, respect, and constant self-improvement are all part of the A Plus Moving team.
We only hire proven and experienced professionals who have proven themselves to be honest, courteous, and hardworking movers.
This is reflected in work: the team is fully briefed on the job and acts according to the agreed strategy and plan.
We don't seek to make money off our customers, so we offer great discounts and have no hidden fees, which our competitors so often sin with.
The set initial price is the final price, with no additional fees for the number of things moved or the distance of the move.
Price
Moving Cases
Approx. distance
Approx. cost
Intrastate move of studio apartment, 2 movers, 1 truck
1250 mi.
$2115
Intrastate move of 3-bedroom house, 4 movers, 26-ft. truck
800 mi.
$4235
Intrastate move of 2-bedroom house, all furniture, 20-ft. truck, 3 movers
530 mi.
$2480
Intrastate move of 5-bedroom house, 5 movers
2200 mi.
$8070
Moving local is much more affordable than paying for services of long distance. *
Team
Matt has been with us for 6 years, and has proven himself as a true professional. His credo is "Treat others the way you want to be treated." Outside of work, Matt can be found on the basketball court or with his family watching old movies.
Our company is committed to everyone's health and safety during these hard times, that is why we continue to provide our clients with the necessary service with important upgrades.
Company Fact Sheet
A Plus Moving Group is one of the leading moving companies in USA that prioritizes customer satisfaction and offers quality service and courteous treatment:
30 minutes service response time
11 trucks, 54 employees
5 hours average time moving
53 mln+ pounds moved
2.250.000 mi since 2015
Our Key Principles
A Plus Moving works on the principles of confidentiality, punctuality, and careful treatment of the client's belongings as their own.
This means that:
No hidden fees. We provide accurate and precise cost estimates.
No delays or waiting. We try our best to make our work fast and smooth.
Security. The best packing materials & specialized tracks for your property.
Friendliness and knowledge. We are always here to help you.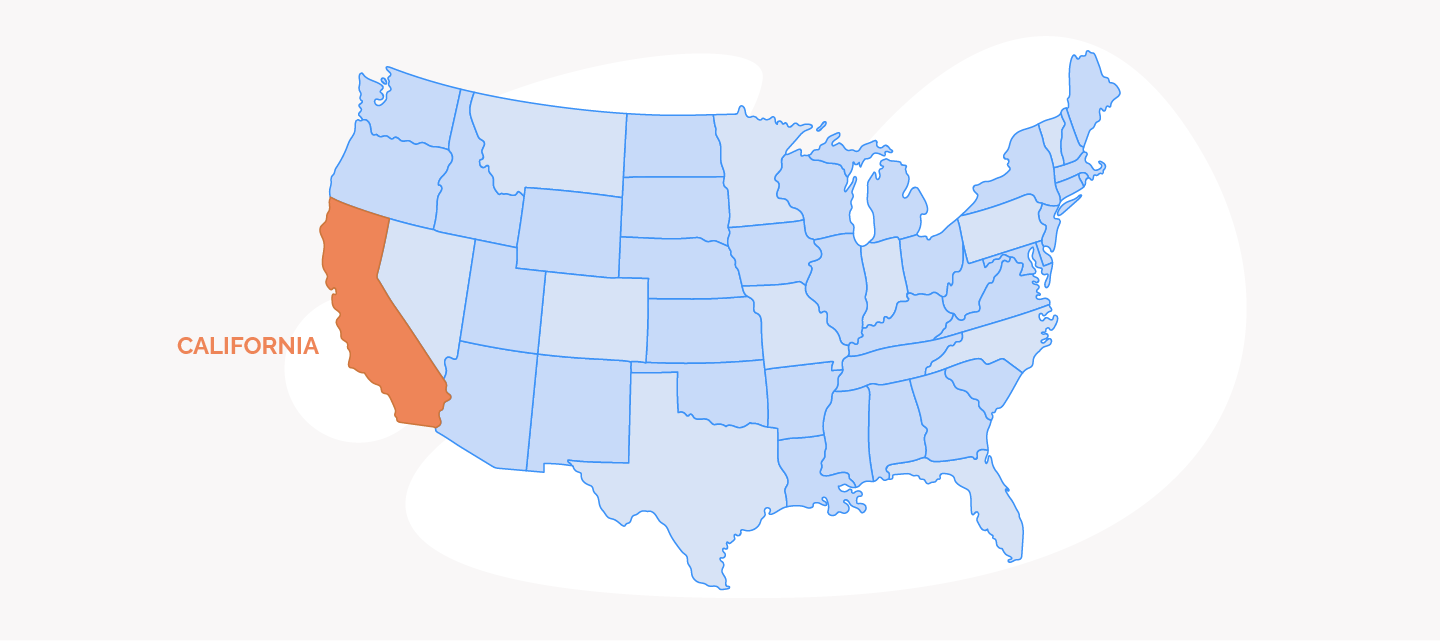 Moving FAQ
Does the quote include extra or hidden charges for a distance?
Some moving companies are guilty of this and include in the previously announced final cost additional fees, which you will find out only on the day of the move, but not A Plus Moving. Our logistics managers make quality preparations by researching the number of possessions to be moved and the distance to give you an accurate cost for a long-distance move.
What's the process if something breaks or goes missing due to long-distance moving?
Moving long distances can be very unpredictable. Therefore, A Plus Moving is legally responsible for loss or damage incurred during the move and any related services listed on the bill of lading. We also offer full insurance coverage for the property transported. You can also obtain insurance from third-party insurance companies. In unpleasant situations, you should contact your logistics manager, who will explain the next steps.
What size moving truck do I need?
A Plus Moving offers different sizes of moving trucks. If you only need to move a couple of things, you can get by just renting a pickup truck. A small 10- to 12-foot truck is suitable for moving one-bedroom or small two-bedroom apartments. Medium-sized trucks are 14 to 17 feet long and are ideal for those moving from apartments or tiny homes (one- or two-bedrooms). The giant consumer moving trucks are usually 20 to 26 feet long. They're worth renting if you're moving from a three-bedroom home or more and if you have a lot of stuff. In any case, it is tough to determine on your own, so it is better to contact an expert who can give you a clear answer and guide you on the price.
How far in advance should I plan my move?
When moving locally, A Plus Moving recommends planning the move at least three weeks in advance to fully prepare and avoid any unpleasant surprises that may arise.

In addition, it is worth agreeing on the exact time with the moving company so that the move goes as smoothly as possible.
Are there items that should not be packed when moving long distances?
Unfortunately, there are. A Plus Moving main goal is to provide you with a safe and efficient move, so the list is quite extensive, consisting of perishables, aerosols, propane tanks, paint, and more.
Is A Plus Moving licensed?
Yes, of course. A Plus Moving is a fully licensed and insured moving company, and the background and track record of our entire team is verified and qualified.
The best advice is to find reliable professionals who will completely help you with your move, lighten the load, save you time and take the stress away.

Whether you're planning to do everything yourself or just need help lifting weights, A Plus Moving can help you find a solution that's right for your move and your budget.
Do you offer insurance coverage for my items?
Certainly, this is one of our fundamental principles of work. A Plus Moving offers several options to cover the loss and damage of your cargo. Contact our relocation manager before your relocation date for all the details.
GET A FREE QUOTE NOW!
*Your information will not be shared with third parties. We guarantee confidentiality.