Moving in Evanston
Evanston has undoubtedly raised the brows of many with its luxurious homes and high standards of living. Compared to other suburban areas, the cost of living in Evanston is significantly high.
That being said, relocating to Evanston is not cheap, and some moving companies do not make things any easier. So how can you assure convenience and affordability in moving Evanston?
A Plus Moving Group offers a myriad of moving services that involve: packing & unpacking services, storage services, assembling and disassembling furniture, and safely transporting household properties to their required destination.
Nothing poses a challenge to A Plus Moving Group as we conveniently handle items of different weights and sizes. Our professionalism in doing so is also widely recognized due to the availability of skilled and capable professionals.
Evanston Movers
A Plus Moving Group consist of skilled packers, drivers, movers, and logistics managers.
These professionals are responsible for ensuring convenience on the customer's side by packing, packaging, storing, and transporting property items to their desired location.
With a total of 54 professionals and 11 all-size vehicles, A Plus Moving Group is ever-ready to meet your needs.
Fragile and valuable items are also in safe hands as our professional packers delicately handle the packaging, and our skilled movers and drivers transport them securely to retain their condition.
Feel free to contact our full-service moving managers for more information and price estimate.
Best Customer Service
Affordable Prices
Licensed & Insured
Always on Time
Our Clients
As the best moving company, no job is too small and insignificant or too hard for A Plus Moving.
Office or home moves, full moving or packing services, storing and assembling furniture, moving to the next street or another state – our moving company offers competitive rates for any of your moves.
We treat each client with the same professionalism and respect, as evidenced by our customers' reviews.
Just sit back, relax, and trust us with your move.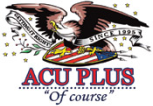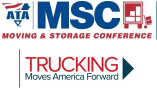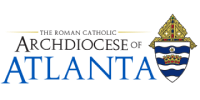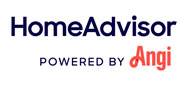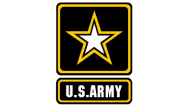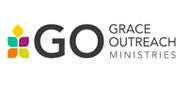 Moving Services
We're a full-service moving company. Available to you with a click of a button.
TRUCKS AND TEAMS
The size of the team and trucks, depend on the size of the move.
Studio, 1 Bedroom
1-2-3 Bedrooms, Office Spaces
3+ Bedrooms, Office Spaces
Evanston City
Evanston is a suburban city located in the Chicagoland area. It spans across Michigan Lake on the north shore. It has been pronounced as one of the wealthiest towns to live in Cook County by the Niche website.
This shows the standards that Evanston City holds. Its value does not only stem from the luxury and high cost of living but also its innovative architecture and educational centers.
The United States Census Bureau declared the population of Evanston to be 74,587 in 2019. With a landmass of 20.21 km², we can see that the city is not as big as its counterparts, but that doesn't stop the incredible activities there.
Apart from building its legacy in education, the phenomenal city is a hub for art and museums. The bars, parks, and restaurants contribute more life and excitement to the city as it brings an entry into recreation.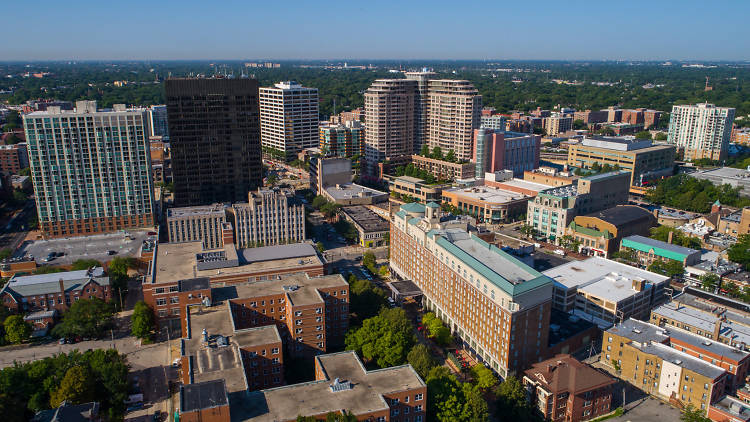 Price
Moving Cases
Approx. distance
Approx. cost
Intrastate move of studio apartment, 2 movers, 1 truck
1250 mi.
$2115
Intrastate move of 3-bedroom house, 4 movers, 26-ft. truck
800 mi.
$4235
Intrastate move of 2-bedroom house, all furniture, 20-ft. truck, 3 movers
530 mi.
$2480
Intrastate move of 5-bedroom house, 5 movers
2200 mi.
$8070
Moving local is much more affordable than paying for services of long distance. *
Team
Matt has been with us for 6 years, and has proven himself as a true professional. His credo is "Treat others the way you want to be treated." Outside of work, Matt can be found on the basketball court or with his family watching old movies.
Our company is committed to everyone's health and safety during these hard times, that is why we continue to provide our clients with the necessary service with important upgrades.
Why Us
A Plus Moving provides top-notch moving services and guarantees your complete satisfaction with your move.
We perform even the most delicate and logistically impossible jobs: piano moving, fish tank moving, IT and office moving, and custom moving services.
But more than ourselves, the feedback of our satisfied customers speaks for us.
Marina Korchmar
The team that came for packing belongings was courteous & disciplined and all was loaded with utmost care. Our belongings arrived a couple of days earlier than the commited time which was good for us.
Disassembling furniture, packing it for complete safety, transporting it carefully using securing ropes, and quickly reassembling it on the spot is an integral part of a safe move with A Plus Moving.
We provide both your complete move to a new location and the delivery of individual items and furniture of all types and sizes.
We have the necessary equipment in our arsenal to move any piece of furniture, no matter how bulky or awkward, to make your move go as smoothly as possible.
When it comes to your personal belongings, you need to be sure that your possessions are fully and reliably protected in case of any damage. That's why all of our moving services come with full insurance coverage.
If you're planning a weekend or holiday move, we're happy to help you. The A Plus Moving Group team is punctual and fast packing and moving services; you won't have to worry about delays.
We also work with emergency teams and can send movers with a van for same-day service.
Our state-of-the-art fleet has trucks of all sizes for your fast and comfortable move. To be ideally prepared for your move, you can also customize the service by choosing the size of the van and the number of movers needed.
Also, all of our vans are equipped with GPS tracking devices to ensure a smooth, stress-free move.
Hard work, teamwork, personal discipline, respect, and constant self-improvement are all part of the A Plus Moving team.
We only hire proven and experienced professionals who have proven themselves to be honest, courteous, and hardworking movers.
This is reflected in work: the team is fully briefed on the job and acts according to the agreed strategy and plan.
We don't seek to make money off our customers, so we offer great discounts and have no hidden fees, which our competitors so often sin with.
The set initial price is the final price, with no additional fees for the number of things moved or the distance of the move.
Company Fact Sheet
Full-service company in Evanston
30 minutes service response time
11 trucks, 54 employees
5 hours average time moving
53 mln+ pounds moved
2.250.000 mi since 2015
Our Key Principles
A Plus Moving works on the principles of confidentiality, punctuality, and careful treatment of the client's belongings as their own.
This means that:
No hidden fees. We provide accurate and precise cost estimates.
No delays or waiting. We try our best to make our work fast and smooth.
Security. The best packing materials & specialized tracks for your property.
Friendliness and knowledge. We are always here to help you.
Local Movers
On the quest of moving to Evanston, there is no doubt that you would want to get things as fast and adequate as possible. A Plus Moving Group provides you with not only speed but also efficiency.
Your satisfaction is our top priority, hence, we strive to make local moving as convenient as possible. Regardless of our speed and functionality, items are moved with utmost caution and care. Our packers make it a duty to skillfully package items according to their nature and size to avoid any damage.
Boxes of different weights and densities are also dealt with so much dexterity and are transported safely to their required destinations. A Plus Moving Group is the best moving company in Evanston and offers a solution for people that lack facilities to keep their properties.
In case you are not ready to move your things to a specific destination, there are storage facilities provided by A Plus Moving Group to keep your items for as long as you want.
Long Distance Movers
Anyone with experience can testify that a long-distance moving requires lots of effort and money. For this reason, interstate moves can be extremely daunting.
A Plus Moving Group saves you the trouble of expensive services, stress, and inefficiency in moving. With our 6 years of experience, we offer quality moving service that you can trust.
We provide complete insurance so your possessions will be protected at all costs. Feel free to contact us at (866) 898-8366 for more inquiries about moving to Evanston and other surrounding areas.
We Are On Social Networks
GET A FREE QUOTE NOW!
*Your information will not be shared with third parties. We guarantee confidentiality.