Furniture Moving in Charlotte
Furniture moving in Charlotte may seem easy because it essentially entails unloading the furniture to the truck, delivering it to the new address, and offloading it. There are, however, a lot of unexpected complications you may face, such as:
Accidents. Bumps, knocks, bruises, injured toes, and feet, and the most severe, injured backs.
Damages to items. When moving, there is always a risk of an accident, which may damage your furniture.
Insurance. If you drop an item while moving on your own, your insurance will only apply if packed by a professional.
Disassembly and reassembly. You may lose some furniture parts or break them when assembling and reassembling.
The average national cost of moving is close to $1,400 and ranges between $800 and $2,500. This price range, however, applies to a moving team of two people on a local furniture moving of a distance of up to 100 miles or fewer.
Hiring a furniture moving company in Charlotte will save you time and energy as they have all the necessary tools to efficiently and safely move your furniture.
Professional movers from A Plus Moving Group are well-versed in handling heavy furniture, reducing the risk of damage when moving.
Our Furniture Moving Service in Charlotte Offers
Are you looking for reliable furniture moving services in Charlotte? Look no further than A Plus Moving. We make your move as stress-free as possible. Below are our moving services:
Loading and unloading help. We can help you load and unload your furniture from a moving truck or storage container.
Heavy lifting. Moving heavy items in Charlotte or bulky furniture, including pianos requires a lot of experience, which our movers have.
New furniture. If you've got new furniture delivery, but they won't move it into your home, we can do it for you.
Moving furniture up/downstairs. Our team can move your furniture up and down stairs, no matter how tricky the job is.
Rearranging furniture. Moving furniture from one room to another or within the same room.
Home organization. Whether you're decluttering, staging your home, or just moving items to or from the garage or attic.
Our Clients
As the best moving company, no job is too small and insignificant or too hard for A Plus Moving.
Office or home moves, full moving or packing services, storing and assembling furniture, moving to the next street or another state – our moving company offers competitive rates for any of your moves.
We treat each client with the same professionalism and respect, as evidenced by our customers' reviews.
Just sit back, relax, and trust us with your move.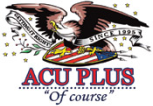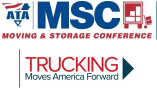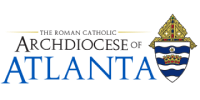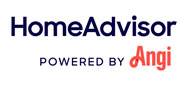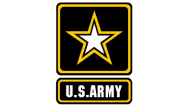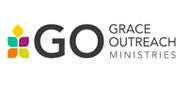 Types of Moving and Packing Materials
Packing and unpacking furniture can be challenging, requiring the right packing materials for safety are essential. The commonly used packing materials are:
Moving blankets. Thick and durable covers wrapped around items like dressers, couches, and other large pieces of furniture to keep them safe during transport.

Bubble wrap. Protects smaller and fragile items like chandeliers and mirrors during transport by cushioning them from impact.

Corrugated cardboard. A type of cardboard used to make customized boxes for items to provide an extra layer of protection.

Plastic wrap. Wrapped around the furniture to block dust, dirt, and moisture during relocation.

Wood crates. Provides extra protection for valuable and fragile items during transport.
Furniture Moving Process
Packing and moving on your own may take a long time, sometimes weeks. Hiring professional furniture movers in Charlotte gives you a better overview of how long it will take from the beginning to the end through the movers moving plan, which includes the following activities:
Estimate and planning time: A representative from the moving company visits your home to take an inventory of your belongings and plan the move.
Packing and furniture disassembly: Trained packers will pack your belongings and disassemble furniture as necessary.
Loading: Movers place the packed items into the moving truck.
Transport: The moving truck travels to the new destination.
Unloading: All items are removed from the truck and into the new house.
Furniture assembly: The movers reassemble the disassembled furniture if there is any.
Unpacking: If you have requested unpacking services, the movers will unpack your belongings and place them in the specified rooms.
Furniture Shipping by A Plus Moving
A Plus Moving services provide various options to ensure that your furniture arrives at its destination safely and securely. Here are some common furniture shipping services that you can expect from us:
Insurance coverage to protect your items in case of damage or loss during shipping.
Pickup and delivery both for residential and commercial locations to make it easy to ship your furniture wherever needed.
White-glove moving for furniture that requires special handling or delicate care during the moving process.
Packing with proper cushioning for protection during shipping, including materials such as bubble wrap and foam.
Wood crating for furniture items that require extra protection, such as antiques, artwork, or high-value items.
Shipping nationwide and internationally, with ground, air, and sea transportation options, depending on your needs.
Custom corrugated boxes are built to meet the unique needs of each piece of furniture, providing a secure and snug fit during shipping.
Why Us
A Plus Moving provides top-notch moving services and guarantees your complete satisfaction with your move.
We perform even the most delicate and logistically impossible jobs: piano moving, fish tank moving, IT and office moving, and custom moving services.
But more than ourselves, the feedback of our satisfied customers speaks for us.
Marina Korchmar
The team that came for packing belongings was courteous & disciplined and all was loaded with utmost care. Our belongings arrived a couple of days earlier than the commited time which was good for us.
Disassembling furniture, packing it for complete safety, transporting it carefully using securing ropes, and quickly reassembling it on the spot is an integral part of a safe move with A Plus Moving.
We provide both your complete move to a new location and the delivery of individual items and furniture of all types and sizes.
We have the necessary equipment in our arsenal to move any piece of furniture, no matter how bulky or awkward, to make your move go as smoothly as possible.
When it comes to your personal belongings, you need to be sure that your possessions are fully and reliably protected in case of any damage. That's why all of our moving services come with full insurance coverage.
If you're planning a weekend or holiday move, we're happy to help you. The A Plus Moving Group team is punctual and fast packing and moving services; you won't have to worry about delays.
We also work with emergency teams and can send movers with a van for same-day service.
Our state-of-the-art fleet has trucks of all sizes for your fast and comfortable move. To be ideally prepared for your move, you can also customize the service by choosing the size of the van and the number of movers needed.
Also, all of our vans are equipped with GPS tracking devices to ensure a smooth, stress-free move.
Hard work, teamwork, personal discipline, respect, and constant self-improvement are all part of the A Plus Moving team.
We only hire proven and experienced professionals who have proven themselves to be honest, courteous, and hardworking movers.
This is reflected in work: the team is fully briefed on the job and acts according to the agreed strategy and plan.
We don't seek to make money off our customers, so we offer great discounts and have no hidden fees, which our competitors so often sin with.
The set initial price is the final price, with no additional fees for the number of things moved or the distance of the move.
Price
Moving Cases
Approx. distance
Approx. cost
Intrastate move of studio apartment, 2 movers, 1 truck
1250 mi.
$2115
Intrastate move of 3-bedroom house, 4 movers, 26-ft. truck
800 mi.
$4235
Intrastate move of 2-bedroom house, all furniture, 20-ft. truck, 3 movers
530 mi.
$2480
Intrastate move of 5-bedroom house, 5 movers
2200 mi.
$8070
Moving local is much more affordable than paying for services of long distance. *
Team
Matt has been with us for 6 years, and has proven himself as a true professional. His credo is "Treat others the way you want to be treated." Outside of work, Matt can be found on the basketball court or with his family watching old movies.
Our company is committed to everyone's health and safety during these hard times, that is why we continue to provide our clients with the necessary service with important upgrades.
Company Fact Sheet
A Plus Moving Group is one of the leading moving companies in USA that prioritizes customer satisfaction and offers quality service and courteous treatment:
30 minutes service response time
11 trucks, 54 employees
5 hours average time moving
53 mln+ pounds moved
2.250.000 mi since 2015
Our Key Principles
A Plus Moving works on the principles of confidentiality, punctuality, and careful treatment of the client's belongings as their own.
This means that:
No hidden fees. We provide accurate and precise cost estimates.
No delays or waiting. We try our best to make our work fast and smooth.
Security. The best packing materials & specialized tracks for your property.
Friendliness and knowledge. We are always here to help you.
GET A FREE QUOTE NOW!
*Your information will not be shared with third parties. We guarantee confidentiality.