Moving Services
We're a full-service moving company. Available to you with a click of a button.
Our goal is to customize our services to the needs of each customer — whether you're moving your home or office or just a few pieces, we'll make your move worry free! We have moved thousands of individuals and small businesses. As nationwide movers covering millions of miles across the country, we are an experienced moving company that has delivered a variety of objects to small towns and large cities throughout the U.S.
We work with you to meet your needs whether you are shipping one or several items. Our trained staff ensures your precious and fragile items are properly and safely packaged. We take pride in getting it done right taking the details of the delivery.
How It Works
Get a free quote
Get a free estimate for your move on the contact form or by phone
Book you move
Contact us and book moving services at your convenience
Pack & Prep
We will be at your home on time, packing all your belongings for transportation
Safe & Insured Service
We will move all belongings as safely as possible
100% Satisfaction
Our friendly and professional movers will leave every customer absolutely satisfied with their services
Final Walk-Through
Our movers will check that everything is in order before they leave you
Who We Are
A Plus Moving Group is the leading moving company in all of North Carolina, California, Illinois and is synonymous with quality, fast, and stress-free moves over any distance. Also, we offer interstate moves like moving from New Jersey to Florida.
We treat our clients with the utmost respect and compassion because moving is a very stressful event.
From the moment you call the manager and request a price to the moment our truck leaves your new home or office, our team works tirelessly to ensure you have the best moving experience possible.
Learn More
Our Mission
A Plus Moving Group is the guarantor of fantastic moving services.
Our commitment to our values, high standards, innovative technology, and continuous improvement makes us the best moving company in the entire United States.
A Plus Moving strives to make customers' lives easier and take as much of the stress associated with moving off their shoulders as possible.
A Plus Moving Team
The A Plus Moving team are experienced and attentive professionals who understand your needs and provide high-level, hassle-free moving services using logistical skills. We take the safety and comfort of our customers very seriously.
That's why A Plus Moving doesn't hire employees at random: all movers are vetted and have passed background checks.
We spend extra time training our team according to our rigorous standards to ensure effective service to our customers. We also have a main region, Charlotte Movers in North Carolina.
Once you choose us for your move, we'll take care of the rest – guaranteed!
TRUCKS AND TEAMS
The size of the team and trucks, depend on the size of the move.
Studio, 1 Bedroom
1-2-3 Bedrooms, Office Spaces
3+ Bedrooms, Office Spaces
Why Us
A Plus Moving provides top-notch moving services and guarantees your complete satisfaction with your move.
We perform even the most delicate and logistically impossible jobs: piano moving, fish tank moving, IT and office moving, and custom moving services.
But more than ourselves, the feedback of our satisfied customers speaks for us.
Marina Korchmar
The team that came for packing belongings was courteous & disciplined and all was loaded with utmost care. Our belongings arrived a couple of days earlier than the commited time which was good for us.
Disassembling furniture, packing it for complete safety, transporting it carefully using securing ropes, and quickly reassembling it on the spot is an integral part of a safe move with A Plus Moving.
We provide both your complete move to a new location and the delivery of individual items and furniture of all types and sizes.
We have the necessary equipment in our arsenal to move any piece of furniture, no matter how bulky or awkward, to make your move go as smoothly as possible.
When it comes to your personal belongings, you need to be sure that your possessions are fully and reliably protected in case of any damage. That's why all of our moving services come with full insurance coverage.
If you're planning a weekend or holiday move, we're happy to help you. The A Plus Moving Group team is punctual and fast packing and moving services; you won't have to worry about delays.
We also work with emergency teams and can send movers with a van for same-day service.
Our state-of-the-art fleet has trucks of all sizes for your fast and comfortable move. To be ideally prepared for your move, you can also customize the service by choosing the size of the van and the number of movers needed.
Also, all of our vans are equipped with GPS tracking devices to ensure a smooth, stress-free move.
Hard work, teamwork, personal discipline, respect, and constant self-improvement are all part of the A Plus Moving team.
We only hire proven and experienced professionals who have proven themselves to be honest, courteous, and hardworking movers.
This is reflected in work: the team is fully briefed on the job and acts according to the agreed strategy and plan.
We don't seek to make money off our customers, so we offer great discounts and have no hidden fees, which our competitors so often sin with.
The set initial price is the final price, with no additional fees for the number of things moved or the distance of the move.
Our Clients
As the best moving company, no job is too small and insignificant or too hard for A Plus Moving.
Office or home moves, full moving or packing services, storing and assembling furniture, moving to the next street or another state – our moving company offers competitive rates for any of your moves.
We treat each client with the same professionalism and respect, as evidenced by our customers' reviews.
Just sit back, relax, and trust us with your move.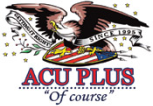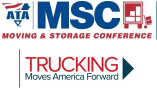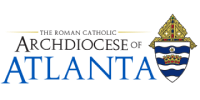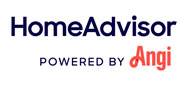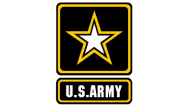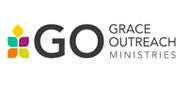 Moving FAQ
Is A Plus Moving Group licensed?
Yes, of course. A Plus Moving Group is a fully licensed and insured moving company, and the background and track record of our entire team is verified and qualified.
How much do A Plus Moving Group services cost?
The price will depend on the number of your belongings, the distance you are going, and the complexity of the move. The size of the furniture, the number of large items and boxes, how fragile they are, and the use of extra precautions all affect the determination of the cost of your move.

For more precise information on your move, contact A Plus Moving Group consultant. The price quoted will be the final price as long as your inventory remains unchanged. If the number of your moving inventory changes, the cost will be adjusted upfront to have no hidden fees.
How far in advance should I plan my move?
When moving locally, A Plus Moving Group recommends planning the move at least three weeks in advance to fully prepare and avoid any unpleasant surprises that may arise.

In addition, it is worth agreeing on the exact time with the moving company so that the move goes as smoothly as possible.
The best advice is to find reliable professionals who will completely help you with your move, lighten the load, save you time and take the stress away.

Whether you're planning to do everything yourself or just need help lifting weights, A Plus Moving Group can help you find a solution that's right for your move and your budget.
What is A Plus Moving Group pricing?
A Plus Moving Group is adherents of an individual approach to each client, which is why, instead of charging an indefinite hourly rate, we individually provide a real price in advance for your move. This avoids additional fees and unexpected costs incurred by our competitors.
Do you offer insurance coverage for my items?
Certainly, this is one of our fundamental principles of work. A Plus Moving Groupe offers several options to cover the loss and damage of your cargo. Contact our relocation advisor before your relocation date for all the details.

Can I transport important documents, securities, precious and jewelry along with other things? No. It is better to carry jewelry, essential documents, and other personal items with you to avoid unexpected losses.
What size moving truck do I need?
A Plus Moving Group offers different sizes of moving trucks. If you only need to move a couple of things, you can get by just renting a pickup truck.

A small 10- to 12-foot truck is suitable for moving one-bedroom or small two-bedroom apartments.

Medium-sized trucks are 14 to 17 feet long and are ideal for those moving from apartments or tiny homes (one- or two-bedrooms).

The giant consumer moving trucks are usually 20 to 26 feet long. They're worth renting if you're moving from a three-bedroom home or more and if you have a lot of stuff.

In any case, it is tough to determine on your own, so it is better to contact an expert who can give you a clear answer and guide you on the price.
Are there any items that cannot be transported?
Yes. A Plus Moving Group does not carry firearms, ammunition, drugs, chemicals, plants, or pets.
Service Area
With a reputation for prompt and reliable movers, A Plus Moving Group is widely regarded as the best moving company in USA. We proudly handle any type of move, both in-state and cross-country, providing a stress-free, hassle-free, and hassle-free move of your belongings on time and at no extra cost.
A Plus Moving Group provides efficient solutions for your property, as well as a full range of local and long-distance moving services, specializing in residential and office relocations. We are a local company that treats your belongings as if they were our own. If you're looking for movers in the USA, A Plus Moving Group is all you need.
Professional Movers
A Plus Moving Group is a fully licensed and insured professional moving service. With years of quality service, we have an excellent reputation and are sought after by residents throughout the USA. We will come to your aid and save you unnecessary stress on moving day.
A Plus Moving Group team knows how to properly pack each item based on its size and features, how to secure it neatly in the truck, and how to move it without damaging it. You can trust us with anything: valuable furniture, pianos, fragile glassware and dishes, electronics, and other essential items – and get a professional approach, from calling the manager to transportation and unloading.