Our Moving Process
A Plus Moving Group is a trusted moving company offering quality moving services within the USA. We offer local and long-distance moving services to homes, businesses, apartments, condos, and other commercial establishments. We guarantee complete satisfaction.
Here is how our moving strategy works.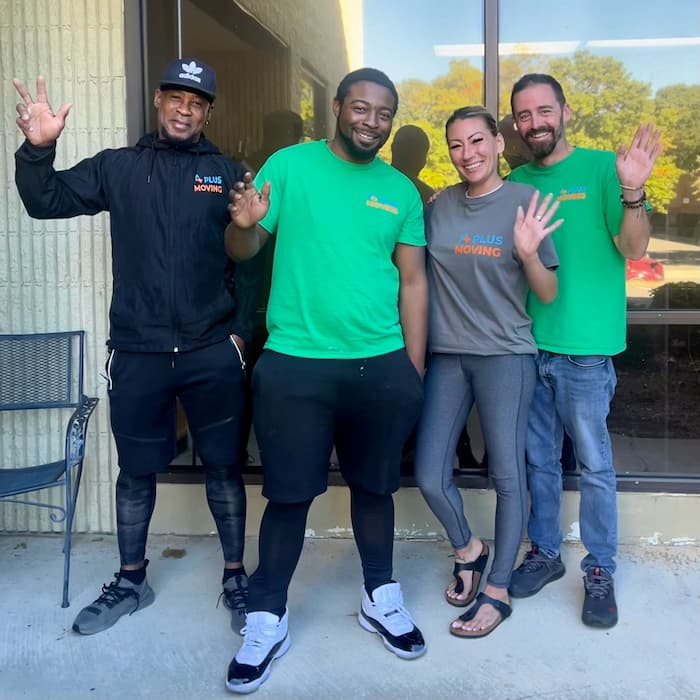 Initial Contact
We are committed to providing high-standard services and innovative technology in the moving industry. We are governed by our core values to offer successful relocation suites to esteemed residents in the USA. We regularly update our services to offer continuous improvements and strive to ensure stress-free residential and commercial moves.
At A Plus Moving Group, you are guaranteed transparent communication before a move to the end. We will take care of the entire relocation process immediately after you choose our services. Our team has a vast understanding of different moving suites.
Experience and Equipment
We believe that all your belongings are valuable. That is why we have trained professional packers to handle them cautiously. Our A Plus Moving team has skilled experts, providing the highest level and hassle-free moves within the United States.
We use logistical skills to guarantee safe and convenient relocation processes. Also, we have the necessary tools and equipment for any move. Finally, we offer customized suites to fit your requirements.
Before the Move
We make it our mission to provide all the answers you need from the moment you call our manager to make a moving request. You will also get a free estimate on the moving process after all the inquiries and get a moving planner. Afterwards, our professionals will take you through the checklists, tools, trucks, and professional team involved in the moving process.
Our moving planner will always be available to work tirelessly and ensure you have the best moving experience. Also, they will ensure you are updated before the move.
During the Move
At A Plus Moving, we provide you with a moving planner, a specialized team, and all the necessary equipment (depending on the services you have requested). All your household items will be wrapped and packed cautiously.
During the move, we understand the nature and size of belongings are crucial factors to consider. Some items might be fragile, awkward, or bulky. Luckily, a planner will work hand-in-hand with the moving team to ensure everything goes according to schedule and plan. All you have to do is sit back and trust our team with your items.
You won't have to lift anything during the move. Our team will offload and unpack everything after arrival. We will also install and assemble electronics to their correct positions.
General Moving Tip: As a homeowner, you should be available during planning and checklist. You should also understand every activity prior to moving. Work closely with a moving planner to ensure everything goes according to plan. Also, ask questions and offer suggestions where needed. After all, you are the one moving!
Call us at (800) 919-6332 to get quality affordable services today!
After the Move
Sometimes, relocation comes with unforeseen circumstances. As a result, we provide short and long-term storage services until you are ready to relocate.
That is not all. We collect all our moving equipment/utilities and packing materials, leaving your new house looking like a home. We will not depart until we are certain that everything is in its correct state and you are 100% settled.
How Did We Do?
A Plus Moving Group offers complete moving services with no hidden fees and from a reliable and professional team. So, customer satisfaction is our number one priority.
After the move, your feedback on the relocation is important and your feedback speaks to potential clients. Make sure to give us positive but honest recommendations to other residents.