Moving from North Carolina to Texas
It's difficult to move from one city to another, not to talk of an interstate relocation. This is particularly true if you have kids, landed properties, and businesses in your primary location. Also, changing schools for your kids and making new friends in your new neighborhood can be daunting. However, certain decisions that might necessitate moving from North Carolina to Texas must be made.
A Plus Moving Group has over five years of experience in interstate moving and is an expert at moving heavy furniture and fragile items. Besides long-distance travel, they also offer storage solutions and shipment services with their moving trucks. When you choose a commercial moving company like A Plus Moving Group, you'll be required to call the customer care line, and the staff will be at your property to help you start moving.
We offer moving services in all states and cities in the USA. The most popular is moving:
from Charlotte to Houston
from Raleigh to San Antonio
from Greensboro to Dallas
from Durham to Austin
from Winston-Salem to Fort Worth
from Fayetteville to El Paso, etc.
When moving, you must consider the safest route to ensure the safety and security of your loved ones and properties. You must also consider a means of transportation that will ensure the comfort and efficiency of relocating your business.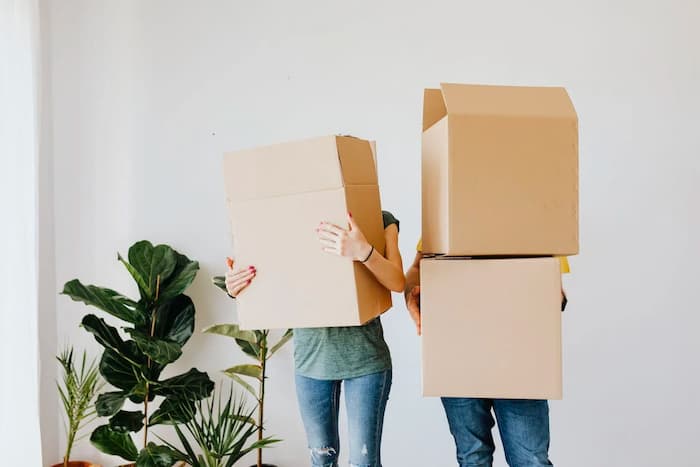 You can choose to sell your landed properties, which will ease buying another when you get to Texas. However, you can easily find a new location for your business in Texas. All you need to do is inform your clients of a location change.
From North Carolina to Texas Movers
North Carolina to Texas is a long way, and the distance is about 1388 miles. Driving down takes an average of twenty hours with a gas price of almost three hundred dollars for a round trip. A flight takes about three hours, and this is the less stressful option for interstate moving from Texas to North Carolina and from North Carolina to Texas.
A Plus Moving Group is an interstate moving company that offers cost-effective and efficient moving services from North Carolina to Texas.
We use advanced techniques to ensure the safe transportation of your possessions and provide customized plans for each client. Our exceptional customer service, 24/7 availability, and GPS tracking make us a reliable choice.
Best Customer Service
Affordable Prices
Licensed & Insured
Always on Time
Our Clients
As the best moving company, no job is too small and insignificant or too hard for A Plus Moving.
Office or home moves, full moving or packing services, storing and assembling furniture, moving to the next street or another state – our moving company offers competitive rates for any of your moves.
We treat each client with the same professionalism and respect, as evidenced by our customers' reviews.
Just sit back, relax, and trust us with your move.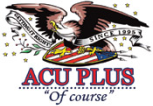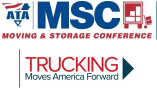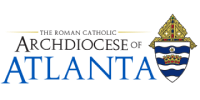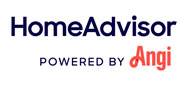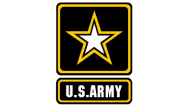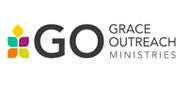 Population
10 550 000 people
Moving Services
We're a full-service moving company. Available to you with a click of a button.
TRUCKS AND TEAMS
The size of the team and trucks, depend on the size of the move.
Studio, 1 Bedroom
1-2-3 Bedrooms, Office Spaces
3+ Bedrooms, Office Spaces
Reasons Why People Move From North Carolina to Texas
People choose to engage in long-distance moving from NC to TX for various reasons. On top of the list is the ease of better job and educational opportunities in the state. Texas is the second-largest economy in the country, and many of its cities are fast-growing.
Also, there's a broad range of living environments in Texas when compared to North Carolina. Even though there are lots of high-end homes in Texas, you can still find cheap homes for rent in some cities.
Texas also has a reasonable cost of living in relation to income when compared to North Carolina. Besides, there's no state income tax in Texas.
Pros and Cons of Moving from North Carolina to Texas
Advantages of moving to Texas from North Carolina
Lower Cost of Living: Texas has a lower cost of living than North Carolina. This means that you can save money on things like housing, groceries, and taxes.
Job Opportunities: Texas has a growing economy with many job opportunities, particularly in the technology and energy sectors. Additionally, the absence of state income tax can lead to more disposable income for residents.
Climate: Texas has a warmer climate than North Carolina, which may be preferable for some people who enjoy hot weather.
Recreation: Texas offers a variety of outdoor activities, including hiking, biking, and water sports. Additionally, the state has many cultural attractions such as museums, music festivals, and sporting events.
Diversity: Texas is a diverse state with many different cultures and backgrounds, which can be an attractive feature for those seeking a vibrant and diverse community.
Disadvantages of moving to Texas from North Carolina
Higher Property Taxes: While Texas has no state income tax, property taxes can be higher in some areas than in North Carolina, which could impact your budget.
Political Climate: Texas is generally considered to be a more conservative state than North Carolina, which could be a disadvantage for those who have different political beliefs and values.
Infrastructure: While Texas has a strong economy, some areas may have issues with infrastructure, such as traffic congestion, public transportation, and access to healthcare.
Best Locations for Moving from North Carolina to Texas
Without a doubt, Texas is literally bigger and better than many states in the country thanks to its population and booming economy. Austin still ranks as one of the best places to live in the Lone Star State. It's one of the fastest-growing metro areas in the state and has great entertainment, educational, and job opportunities.
Following closely behind is the historical San Antonio, which has Spanish roots. It's a city filled with culture, theaters, museums, and attractions. Other worthy locations include Houston, Corpus Christi, and South Lake. These places offer a diverse range of benefits for people moving from North Carolina.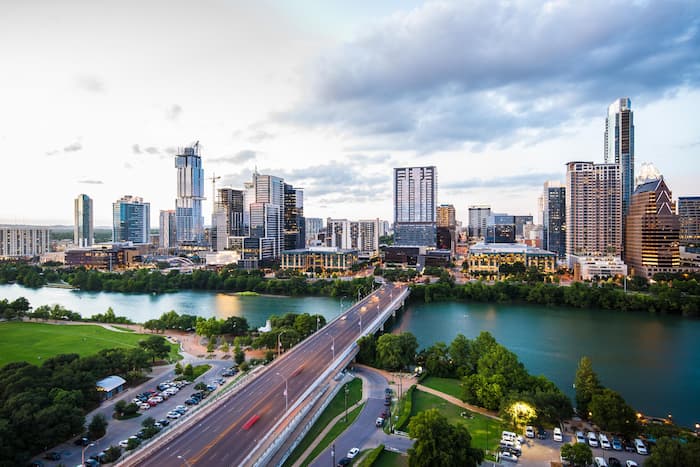 Price
Moving Cases
Approx. distance
Approx. cost
Intrastate move of studio apartment, 2 movers, 1 truck
1250 mi.
$2115
Intrastate move of 3-bedroom house, 4 movers, 26-ft. truck
800 mi.
$4235
Intrastate move of 2-bedroom house, all furniture, 20-ft. truck, 3 movers
530 mi.
$2480
Intrastate move of 5-bedroom house, 5 movers
2200 mi.
$8070
Moving local is much more affordable than paying for services of long distance. *
Team
Matt has been with us for 6 years, and has proven himself as a true professional. His credo is "Treat others the way you want to be treated." Outside of work, Matt can be found on the basketball court or with his family watching old movies.
Our company is committed to everyone's health and safety during these hard times, that is why we continue to provide our clients with the necessary service with important upgrades.
Why Us
A Plus Moving provides top-notch moving services and guarantees your complete satisfaction with your move.
We perform even the most delicate and logistically impossible jobs: piano moving, fish tank moving, IT and office moving, and custom moving services.
But more than ourselves, the feedback of our satisfied customers speaks for us.
Marina Korchmar
The team that came for packing belongings was courteous & disciplined and all was loaded with utmost care. Our belongings arrived a couple of days earlier than the commited time which was good for us.
Disassembling furniture, packing it for complete safety, transporting it carefully using securing ropes, and quickly reassembling it on the spot is an integral part of a safe move with A Plus Moving.
We provide both your complete move to a new location and the delivery of individual items and furniture of all types and sizes.
We have the necessary equipment in our arsenal to move any piece of furniture, no matter how bulky or awkward, to make your move go as smoothly as possible.
When it comes to your personal belongings, you need to be sure that your possessions are fully and reliably protected in case of any damage. That's why all of our moving services come with full insurance coverage.
If you're planning a weekend or holiday move, we're happy to help you. The A Plus Moving Group team is punctual and fast packing and moving services; you won't have to worry about delays.
We also work with emergency teams and can send movers with a van for same-day service.
Our state-of-the-art fleet has trucks of all sizes for your fast and comfortable move. To be ideally prepared for your move, you can also customize the service by choosing the size of the van and the number of movers needed.
Also, all of our vans are equipped with GPS tracking devices to ensure a smooth, stress-free move.
Hard work, teamwork, personal discipline, respect, and constant self-improvement are all part of the A Plus Moving team.
We only hire proven and experienced professionals who have proven themselves to be honest, courteous, and hardworking movers.
This is reflected in work: the team is fully briefed on the job and acts according to the agreed strategy and plan.
We don't seek to make money off our customers, so we offer great discounts and have no hidden fees, which our competitors so often sin with.
The set initial price is the final price, with no additional fees for the number of things moved or the distance of the move.
Company Fact Sheet
Full-service company in North Carolina
30 minutes service response time
11 trucks, 54 employees
5 hours average time moving
53 mln+ pounds moved
2.250.000 mi since 2015
Our Key Principles
A Plus Moving works on the principles of confidentiality, punctuality, and careful treatment of the client's belongings as their own.
This means that:
No hidden fees. We provide accurate and precise cost estimates.
No delays or waiting. We try our best to make our work fast and smooth.
Security. The best packing materials & specialized tracks for your property.
Friendliness and knowledge. We are always here to help you.
Moving Yourself vs. Hiring Moving Company
Moving to Texas from North Carolina has some merits and demerits. One of the merits is that you have full control over your relocation schedule. This means that you can decide to move gradually over several months without incurring recurrent charges from interstate movers. However, hiring a full-service moving firm confers several benefits during and after relocation.
First of all, these state-to-state movers have storage services that ensure that your properties are safe in case you wish to move from North Carolina to Texas gradually. You can put your loads in their storage spaces till you're ready. Also, an insured state-to-state moving company offers packing and unpacking services, which reduce the stress of relocation.
Apart from packing and unpacking, long-distance movers are also competent and ensure that your fragile properties are in good shape during and after relocation. If you have kids, we can help you eliminate the stress of traveling long distances on the road with them.
You can take a flight with your kids alongside essential properties, and the company will bring other loads by road. Hence, you save more money by moving at once this way than by moving gradually over a period of time.
Choose the Best State-To-State Moving Company
As earlier noted, moving from North Carolina to Texas can be complicated, especially if you want to do it alone. Hence, it is recommended that you hire the best interstate moving company or a long-distance moving company to lessen the stress. A Plus Moving Group is an efficient moving services company that can assist you.
During the discussion stage, you'll be given moving estimates, shown moving equipment, and given the necessary moving supplies needed for the journey. You can also get a price quote on A Plus Moving Group official page to get an idea before relocation.
Since the company provides moving insurance and obeys all state moving regulations, you do not need to worry about damages that occur during loading and unloading. Also, A Plus Moving Group offers GPS tracking during the relocation process, whether you're with them or not. Call us now at (800) 919-6332!
GET A FREE QUOTE NOW!
*Your information will not be shared with third parties. We guarantee confidentiality.