One thing that they say is constant in life is change. As we grow and develop, the search for comfort and happiness pushes us to move from one location to another.
Finding this comfort and happiness, we tend to move far away from home resulting in us changing the addresses on most of our things. Address to change when moving has become one of the major challenges most people face when relocating to a new place.
Knowing how to change your address when you move is a skill that doesn't require much practice, judging from the fact that most people only tend to permanently move to a new location once or twice in 10 years.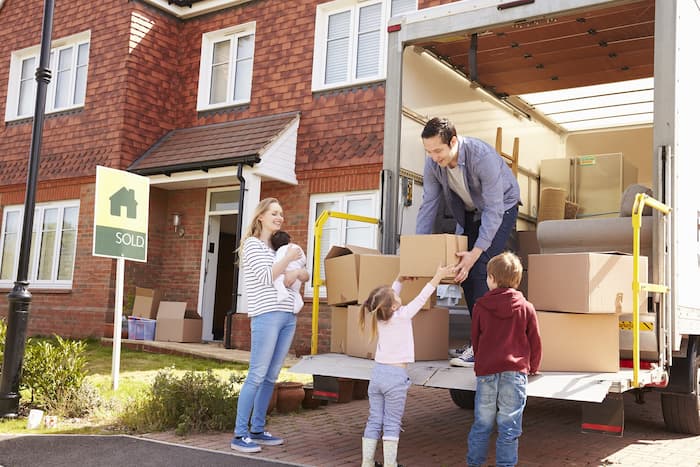 If you are looking to relocate or trying to help a friend relocate, please note that we are here to help with the list to change address when moving. This guide will cover address change in:
Post office
Cable
Insurance
Banks
Health providers
11 Must Updated Addresses When Relocating
Here are some guidelines on addresses to change and how to change them.
Postal System
When moving, the importance of changing your address with the post office cannot be overemphasized. Mails are a very important means of communication, especially in the business setting. Whether you are moving to a permanent or temporary location, updating your address at the post office should be your top priority.
Updating your address shouldn't be a difficult thing to do. With as little as $1 for personal verification, you are good to go. Some even do it for free, but it takes longer to change.
Post offices are mainly required to only mail addresses with the same first and last name. So to avoid getting your mail forwarded to the wrong address, carefully fill out all forms required for the change of address. If you also want to include your nickname, do not forget to ask, as there are separate forms for that.
Levy
When relocating, notifying both the federal and state tax agencies is imperative. Taxes are crucial to the survival of any country in the world. So to be a good and responsible citizen, paying your taxes should be non-negotiable.
Notifying relevant tax agencies of your new address can be easily done. Calling and providing them with information like your social security number, date of birth, first and last name, and old and new addresses is all you need to update your tax address.
Cable, Internet, And Phone Company
Thanks to technology, the internet is now an integral part of our everyday lives. Social media, Netflix, HBO, and Skysport have now become things we can't do without. Notifying your internet and cable providers of your new address is very important if you are moving. Updating your new address might be stressful sometimes, as the change usually doesn't take effect until after a month or two.
Do not forget to seek the advice of your realtor or property manager to know which services need address changing and which need terminating.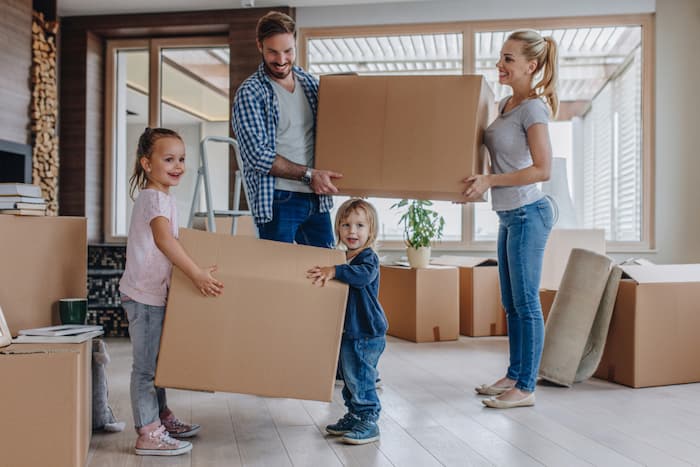 To Avoid Extra Billing: Utilities Address
When you move to your new place, you need to change your address with your utility companies to access utilities like water, electricity, and gas. Depending on where you are relocating, a simple call or email can help transfer all your information to your new location. But if you are moving across state lines, it will be wise to cancel and open a new account with a utility company in your new state. Other utilities that require address change are:
sewage
security
cleaning service
garbage
To Avoid Going To Jail: Insurance Firm
Informing your health, life, house, car, and life insurance providers of your new address is important. Knowing that your insurance payout is tied with the risk associated when driving in each state, many of you might be tempted to risk not informing them of your address change. It would be best if you don't take this risk as it could get you in trouble. Failure to update your new address with your insurance company could lead to denial of insurance claims and fraud charges.
With just a little trip to the company's website or a call to their customer care representative, you can update your address from anywhere at any time.
Banks
Ensure you tell your bank and investment firms of your new address. This is important because you wouldn't want to risk your bank statement and investment portfolio being mailed to a stranger. This single act of telling your bank your new address can save you from getting your identity stolen. With a stolen identity, a stranger can get complete access to personal sensitive information like your credit card details, username, and passwords.
Visiting your branch, emailing, and calling customer service are easy ways of updating your old address. Nowadays, some banks and credit card companies make provisions for updating addresses on their mobile app, isn't that great.
To Avoid Misunderstanding: Subscriptions
When moving to a new location, be sure to change the address on all your subscriptions. This helps prevent items like your food or Amazon delivery from being delivered to the wrong address. Changing addresses on your streaming service subscription also has its own advantages. Most streaming platforms sometimes tend to release their packages in a location first, an address change can help you enjoy them. Updating your address on your magazine and newspaper subscription is also important.
Incase Of Health Emergence: Medical Practitioners
You can't make a list to update address when moving without including your doctor, dentist, and veterinarian if you have a pet. For you to get constant reminders of your regular check-up and have your medical bills sent to the right address telling your doctor or dentist that you are moving out of town is not a bad idea. Calling and texting them with your new address saves you from a lot of future misunderstandings.
Also, if your pet is microchipped, taking him to your veterinarian to get his address updated can save you a lot of trouble.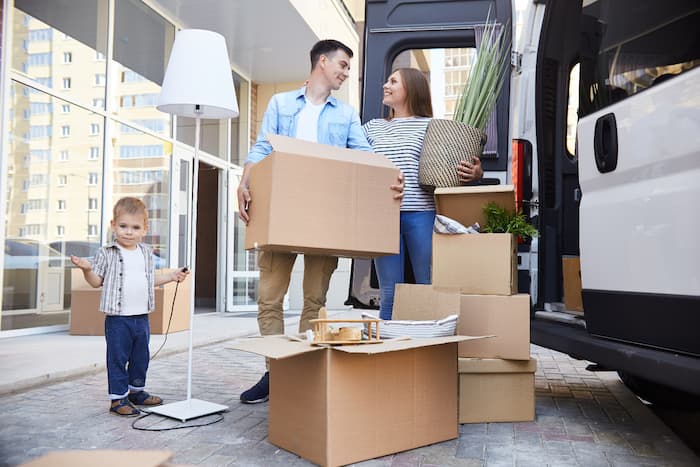 To Avoid Fines: Car Regulation Agencies
Updating your address with the DMV is very important. Documents like your driver's license and vehicle registration are required by most states to be updated within less than 30 days of moving into the state. Some states even request you update all your DMV documents when moving within the same state.
For Your Future: Voters Card
Be you a democrat, republican, or neutral, to vote for your preferred candidate in any election, you must get your address right. Most states and federal laws mandate that you must be a citizen of that area before voting. With your vote registration still bearing the address of your former house, you might have to travel or forget about participating in the election.
For Your Safety: Family And Loved Ones
For your own safety, informing those closest to you is very important. This very important set of people is usually the first line of contact when anything happens to you. So no matter how angry you are with them, please at least send them a card with your new address if you're too mad to see or talk to them.
Conclusion
The stress that comes with moving is something no one is willing to experience, but as we grow, moving is inevitable. To reduce stress in your next move, make a change of address checklist using the list above and see yourself loving every moment of it. Contact A Plus Moving Group at (800) 919-6332 to get the best full-service moving in town! We are ready to help you anytime!