While most Charlotte moving companies will charge hourly labor for local moves, ranging between $25 to $60 per mover, many other factors will determine the overall cost.
Factors That Determine Your Moving Costs in Charlotte
How much do movers cost in Charlotte? Before you move, you should know the factors determining how much your moving rate will be and the total cost to avoid a surprising budget. Some of the elements are fortunately adjustable. The cost to hire movers will depend on the following factors: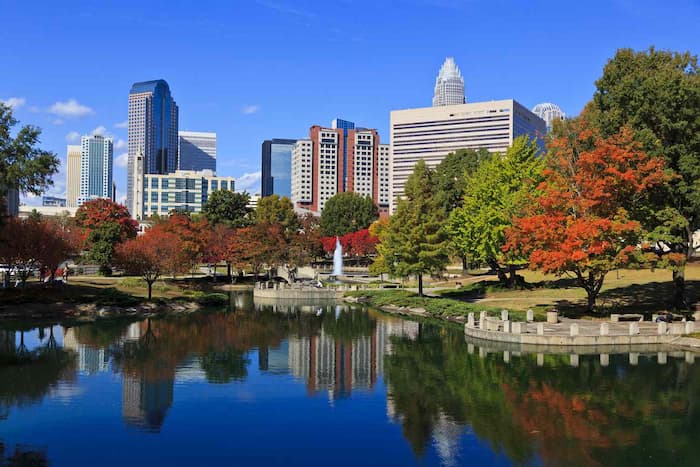 Moving Distance
The distance between your current home and the new home is what the moving company will find out first before anything else to give you an estimate. How long the distance is will determine whether the move falls in the local or long-distance category, which may sometimes have a flat rate.
The Date of the Move
The day, time of the month, and even the season can determine how much you will have to spend while moving. The rates are often higher during summer, peak moving seasons, and lower during the winter. Rates also often spike during the month's first and last few days because it is when most leases expire, and many people are moving simultaneously. Weekend rates will also be higher than weekday rates.
Volume of Items
The more items you have to move, the longer it will take to prepare, pack, load, and unload. Your home will give the moves a general idea of how many items you have without a virtual or in-home assessment.
Type of Home and Level of Accessibility
The type of home and how easy it is to access your belongings and move them to the truck will significantly affect the time it will take and, thus, your moving cost in Charlotte.
Here are some other factors that can influence accessibility and increase your moving time.
Whether the building has a service elevator or stairs.
Distance between the unit and the stairway or elevator.
The distance between the mover's truck and your home.
Special move-in and move-out protocols of the building, if there are any.
Packing Services and Supplies
Movers offer packing services with the same moving hourly rates in Charlotte, the same as everything else, including the packing supplies cost. Packing materials from moving companies will cost less than those from retailers. You can choose partial or complete packing services and have the moving company professionally pack some or all your belongings. You can even go for unpacking services for a more painless moving experience.
Furniture Disassembly and Assembly
Several large pieces of furniture must be disassembled and prepared for safe transit during transportation. You can disassemble some items independently, but you can let the movers handle the work at the same hourly rate. The most common things that must be disassembled and reassembled are dressers, vanities, bed frames, large tables, sectionals, and sofas.
Special Items and Extra Services
If you have fragile, oversized, or heavy items, your Charlotte moving fees may increase because relocating will take longer. Specialty items may require careful packing, custom crating, special equipment, or unique techniques. Make a list of every time in your home that requires extra care to get an accurate estimate.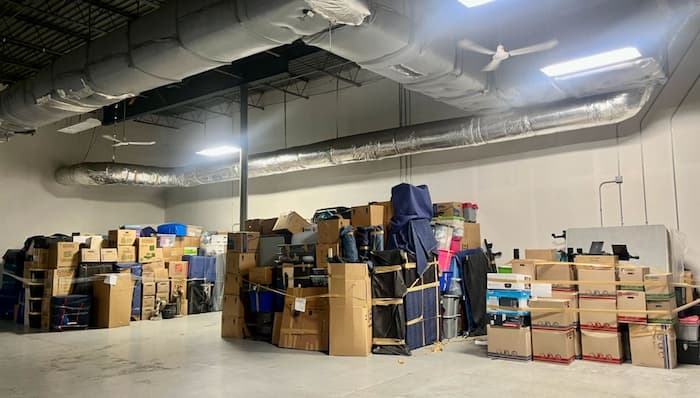 Average Local Cost of Charlotte Movers
A local move covers 25 to 50 miles from your location. Many Charlotte moving companies charge hourly prices between $25 and $60 per mover. Note that the fee may go beyond $60 because of several factors, like the number of items you have, specialty items such as artwork, and exceptional cases like challenging access points. The average cost of movers will naturally vary depending on your home size and the number of items in it.
Average Long-Distance Charlotte Movers Rates
Estimating the cost of moving over long distances is more challenging because the costs factor around complex factors such as the weight of the shipment and mileage, together with the related costs for a local move. A flat rate of $1,000 is a standard charge for long-distance moves, but you may pay more for hours spent.
Additional Moving Services in Charlotte
There are several factors you have to consider when choosing a moving company, such as:
Packing and Packing Materials. Local Charlotte movers' hourly rate per worker ranges between $25 and $60 for packing services. However, this fee will rise as the number of items to be packed increases. You will receive a quoted fixed price for long-distance moves depending on the volume and nature of the items.
Storage. Suppose you need to keep your belongings somewhere temporarily. Professional moving companies will offer you hassle-free and convenient storage at affordable prices. When ready, the moving company will deliver your belongings to your new home. When requesting an estimate, always remember to discuss your storage requirements.
Moving Insurance. Most Charlotte moving companies provide automatic basic limited liability insurance for your belongings valued per pound at $0.60. This type of insurance is free of charge, meaning that your belongings are only partially insured if they damage them. You can choose alternative insurance at a cost to better protect your valuables.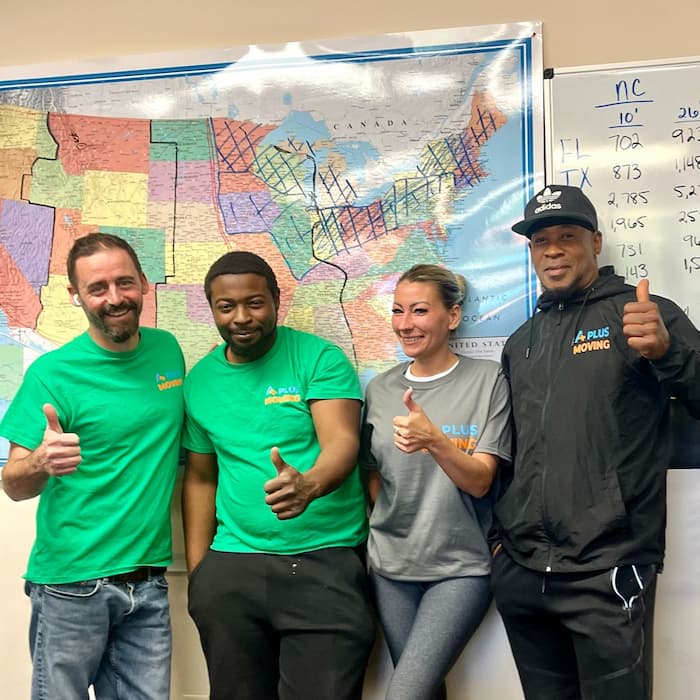 Moving in Charlotte with A Plus Moving Group
Are you planning on relocating? We at A Plus Moving Group provide local and long-distance moves throughout Charlotte. We are among the area's top and most reputable relocation service providers, with hundreds of customers who trust us.
We provide various relocation services for all kinds of offices and personal belongings of all sizes. Our movers are well-trained and use special rigging tools, reliable vehicles, and efficient packing materials to provide the best moving experience. No matter where or what you want to move, every move is feasible for us. We offer home, apartment, condos, business, and commercial establishment moving services.
We guarantee flexible calculations, excellent professionalism levels, and speed. You can speak to one of our managers for a comprehensive discussion of all your moving needs. Our estimates are competitive and come with no obligations. Your priorities come first.