Moving out can be challenging as a homeowner. The process is time-consuming, expensive, and painstaking. Luckily, all your worries should be sorted with the right moving company.
A Plus Moving Group is a reliable, affordable, and the best moving company that offers relocation services in the entire USA. You will also get value for your money with A Plus Moving Group.
Now, understand a few other important factors to consider (apart from the moving date and a moving contractor) that will make your moving process stress-free. Today, you require a budget and the perfect master plan before relocating out in the USA.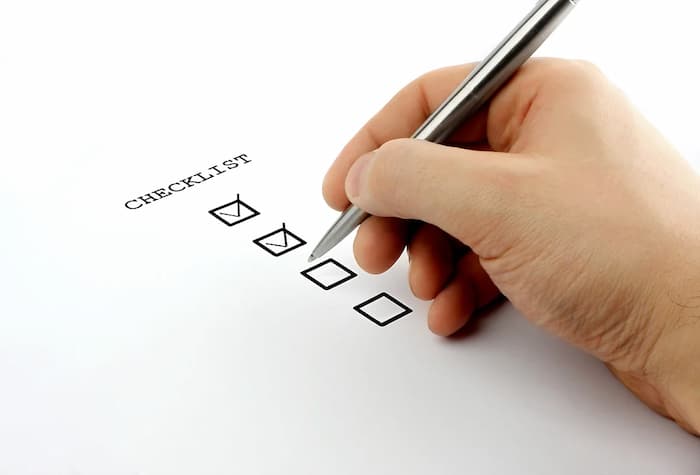 Why Is A Master Plan Necessary?
A master plan includes two divisions.
A reliable company that guarantees efficient results
A detailed checklist when moving out
The above two divisions are the most essential things to consider before moving out in the USA. Apart from understanding everything about moving out in the USA, know the list of things you need when moving out in the USA.
List Of Things You Need When Moving Out
Packing Boxes
Packing boxes are among the most essential items to include in a moving checklist.
Packing boxes are available in several designs and sizes. You will find large boxes for storing a few large household items like furniture and electronics. Moving boxes with padding to handle all the delicate household goods like the Television, and décor accessories. Special or customized boxes for holding things like sports equipment and wall art.
For a small move, you probably require 20 small boxes, 12 medium boxes, and 8 large boxes. Standard box dimensions:
Small Size (16″ x 12″ x 12″) –

CDs and DVDs, cassettes, VHS, books, and kitchen gadgets.

Medium (18″ x 16″ x 18″) –

Decorative items, kitchenware, canned food, dishes, clocks, and other small utensils.

Large (18″ x 18″ x 24) –

Drapes, bedding, children toys, lamps, large books, and other small household appliances.

Extra-large (24″ x 20″ x 24″) – Large electronics, fridge, piano, and sports equipment.

Inventory
An inventory is a list of all moving items. A precise inventory list should include a detailed list of household valuables, their values, and physical condition.
Inventory lists are necessary to help you keep track of all moving items. Always, check the inventory list and confirm that all household items are okay after arriving at your new destination.
Memory Photos
Take photos of things like electronic cable connections to help you jog your memory after arriving at your new destination. Connecting the toaster, television, refrigerator, oven, deep fryer, and radio can be straightforward.
However, other appliances like portable dishwashers, washing machines, and water purifiers need expertise when connecting. So, take photos of the previous installation before disconnecting them from the supply unit.
Keys to Your New Apartment
The apartment keys to your new destination are among the necessary things you need when moving out. Before moving out, always ensure that the apartment keys are in a safe but accessible location. You can keep the keys in your car's glove compartment box or under the car's mat.
Note: Return the other keys to the Landlord/property owner before moving out.
Documents
It is important to keep all the necessary moving documents close. Moving documents should include a previous signed rental agreement from your landlord (if you were a tenant). Your pet's health documents. This should include all the available receipts and invoices from the vet.
Moving company insurance documents. This should include the company's terms and conditions documents, privacy policy, and all other payment documents. Other crucial documentation (if any) should also not be left behind.
Similarly, you need all the new documents required for your new location. These should include the new rules & regulations (if you are moving to an apartment or neighborhood), lease & rental agreement, and any other documents required.
Storage Arrangement Plan
Sometimes, the moving process can be challenging and result in a few minor hiccups like a budget setback. Thus, you need storage or a warehousing space if you run into some challenging situation, or even if you do not intend to relocate with all your belongings.
In the USA, most moving companies offer warehousing and storage facilities. As a homeowner, you need an ideal company that offers storage facilities at affordable rates. A Plus Moving Group, luckily, has warehousing facilities to safeguard household items at affordable rates.
At A Plus Moving Group, you should make prior arrangements with the logistics team to ensure error-free service. Call us today at (800) 919-6332 and get the best service at affordable rates.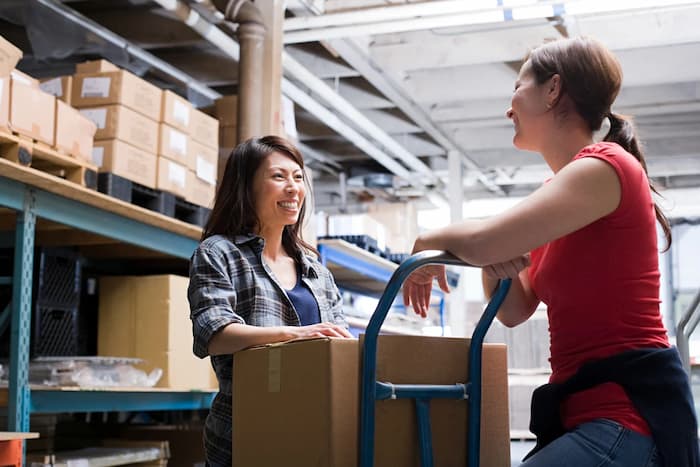 Tools And Other Necessary Equipment
You require the necessary tools and equipment before and after arriving at your new location from the USA. With A Plus Moving Group, the moving staff is trained to handle all the heavy lifting. So, the staff will come with their tools. However, you should also have a few basic hand tools like a hammer, screwdriver, and a tape measure. These are among the most essential tools not to miss during relocation.
Power tools are also necessary to handle all other complicated fittings. Use the hand and power tools to remove wall décor, kitchen appliances, and bathroom fittings from your previous home. The hammer will, later, be used to fix the décor at your new apartment.
Use the tape measure to determine the door space before moving any large item from the bedrooms, living room, or kitchen.
Use a spanner to unscrew the bed or any other furniture.
Conclusion
Before relocating out in the USA, you need to know everything required for a successful moving process. A reliable moving company is among the ultimate factors to consider. However, other significant things like the packing boxes, inventory, and documents, should also be considered.
In this guide, you have seen the importance of every item mentioned. These are the most essential things you require when moving out in the USA.