A piano is a valued item. Nearly no one abandons their cherished piano, notably if it is a treasured family legacy.
Pianos are complicated and expensive to transport, which is a dangerous mix that will undoubtedly cause many concerns as the day for moving service arrives. The pressing issue that will keep you scrambling at night is, beyond a shadow of a doubt, how much will it cost to ship a piano?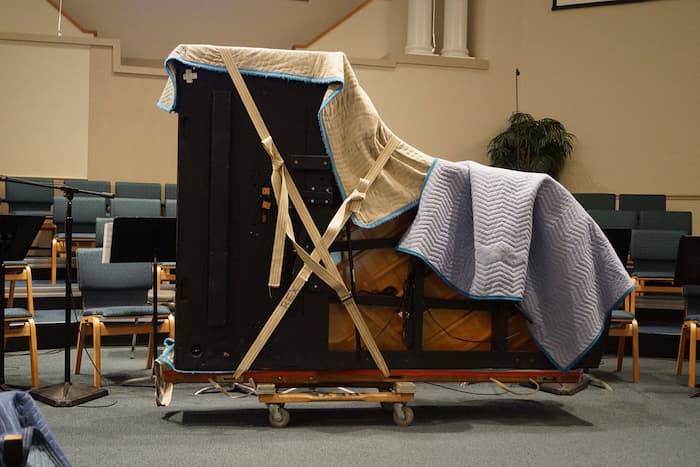 What Factors Influence Piano Moving Costs?
The following are the various factors that affect the costing of piano movers:
Size and Weight – Since it only requires fewer men to load and transport a small upright piano than a single grand piano, it is less expensive to relocate. Pianos weighing more than 1,000 pounds To transport it safely, one will require more personnel and equipment. Moving an upright piano is less costly than moving a grand piano. The grand piano is physically larger than the upright piano.
Distance – The distance the piano will have to travel to its new location. Furniture movers may use trucks that are particularly outfitted with ramps, hydraulic lifts, and many rings and clips to secure the piano during travel. In addition, the greater the distance, the higher the expense.
Storage – It may be necessary to store it for a period, which is occasionally a free service provided by your piano mover but sometimes not. To maintain it in a moisture-regulated unit with a lengthy ambient temperature of 50° to 70° F, you may have had to pay $50–$75 per month.
Complexities of Terrain – Spiral stairs, steps, crane lifts, mountainous terrain, and more add a higher cost. For each problematic turn, you may expect to pay between $40 and $240.It is challenging to move a piano up or downstairs. It takes two to three strong persons with the right equipment. Some local movers may charge you according to the number of stairs between your home and their vehicle. Piano movers consider charging between $2 and $24 per step or $40 to $100 per staircase.
Tips for Moving a Piano
When relocating your piano, you should obtain professional assistance because mishandling could cause the expensive instrument to malfunction.
If you do decide to take on the duty, here are some pointers to assist you:
Arrange for the move and establish a date.
Prepare the packing materials ahead of time; you can rent a piano moving board.
If you can't hire a piano moving board, hire enough people.
Take apart the piano by removing the lid, lyre and wrapping it.
Enlist help, then delicately tilt the piano and place it on the moving board.
Take the piano's legs off.
Wrap the piano with a blanket and transfer it.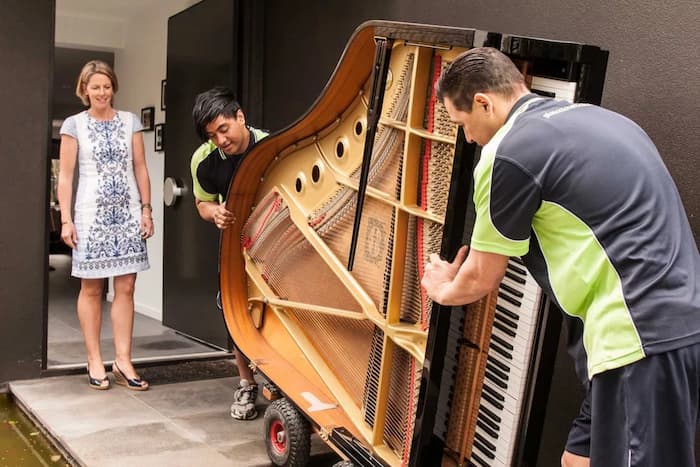 Checklist for Moving a Piano
It would be best if you considered some of the qualities of this object to move it precisely and without causing damage. With years of expertise in shipping pianos, we've found a suitable checklist to determine whether or not it is worthwhile to transport pianos. The following are some of the essential tips in the checklist:
Get the correct moving equipment.
Check to see if the new room has enough space.
Make sure there's a clear path to the room where you'll be setting up the instrument.
Pack and load everything into the truck, or utilize enough workers to transfer it downstairs or to the next apartment.
Tune your instrument on-site after delivery.
A Plus Moving believes in treating each client's concern with optimum care. This is why we present you with a fixed pricing for your move in advance rather than charging an indefinite hourly cost.
Communicate with us at (800) 919-6332 to get the best full-service moving in town!