Renting a truck for long-distance moves is a never-failing prescription for those on a budget and seeking to save money when moving houses. Doing so not only helps you cut costs but also gives you the much-needed control and flexibility to decide when to start and finish the moving process.
On the other hand, renting a truck for long-distance moving might not be the right solution for everybody as it comes with a couple of challenges that make the move tougher. For example, you'll need to pack and unpack, and you'll also be the one driving the rented truck. This means that before you set out on renting a truck for moving, you'll need to thoroughly weigh the pros and cons before deciding if this is the right thing to do.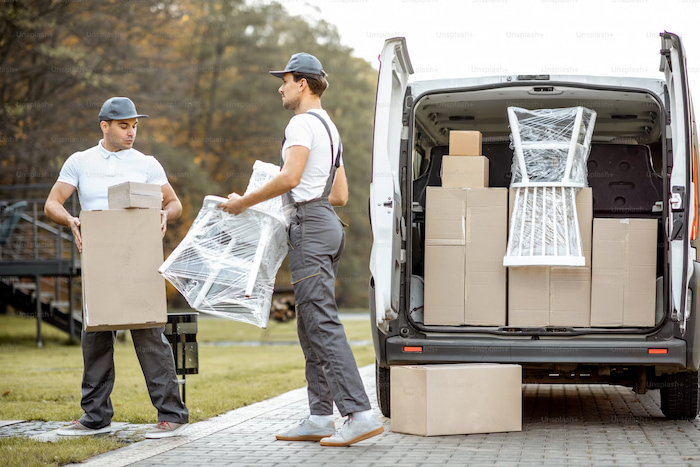 Renting a Moving Truck for Long Distance Moving
Are you considering using a rental truck for a do-it-yourself move? Remember that not all moving truck rentals provide you with the cost-saving benefit you want. Here are some of the things you should do to ensure that you keep your costs down:
Look out for attractive promotions and compare quotes before settling on the best deal.
Make the reservation in advance to ensure that you get the right size that fits all your items.
Thoroughly inspect the truck before you accept it so that you aren't charged for any prior damage.
Return the rented truck at the agreed time to avoid getting charged penalties.
Before returning the truck, fill the gas tank to the same level you found it at.
Pros and Cons of Moving Truck Rent
If you are not entirely decided on whether you should rent a truck or not, the below comparison will help you make a well-informed decision.
The Pros
Here are the advantages of renting a truck for long distance moving:
It's ideal for short and long-distance moves.
It's cost-effective, which means that the move will be cheaper.
You have absolute control of the moving process, being able to start as early or as late as you wish without any pressure.
You get to choose the truck size that perfectly fits all your belongings.
You're able to tow your vehicle and bring it with you.
The Cons
Here are the disadvantages of renting a truck for long distance moving:
A lot of time is spent packing, on the road, and unpacking.
It takes a lot of effort, and you can't get everything done alone. So you have to ask friends for help and if they're not dependable you need to hire moving labor.
Driving large trucks might be a bit dangerous, especially if you're not used to it.
Additional costs – You must insure your items against loss or damage.
There's some pressure to complete the relocation quickly and return the vehicle.
How Much Do Truck Rentals Cost?
On average, it will cost anywhere between $20 to $100 to rent a moving truck for a day. For the entire trip, the moving truck cost can range between $100 to $300 for local moves and $1,500 to $3,000 for interstate moves. Costs that go into calculating the final pricing include the actual rental fee, fuel, taxes, and insurance.
The final moving cost of truck rentals is dependent on a couple of factors like the home size, size of the truck you hire, labor, moving date, distance of the move, the rental period, and whether you need the towing equipment.
Non-monetary Costs of Renting Truck for Long Distance Moving
When you decide to rent a truck for a self-move, it means that you'll have to take care of:
Packing
Loading
Driving
Unloading
Returning the truck
Unpacking
At the end of the whole thing, you'll realize that you have taken much longer than you'd wished. Let's not forget the immense physical strain that your body goes through during this period which results in you being sore for the next couple of days unless you're a professional bodybuilder.
Renting a truck for cross-country moving is always cheaper than hiring a full-service long-distance moving company for the same. However, you'll have to do all the hard labor by yourself. If you don't have a lot of items and are only relocating over a short distance, then it's okay to move by yourself.
If you're not looking to save on costs, then you should check to see if the time, stress, and effort you put into the DIY move is worth it.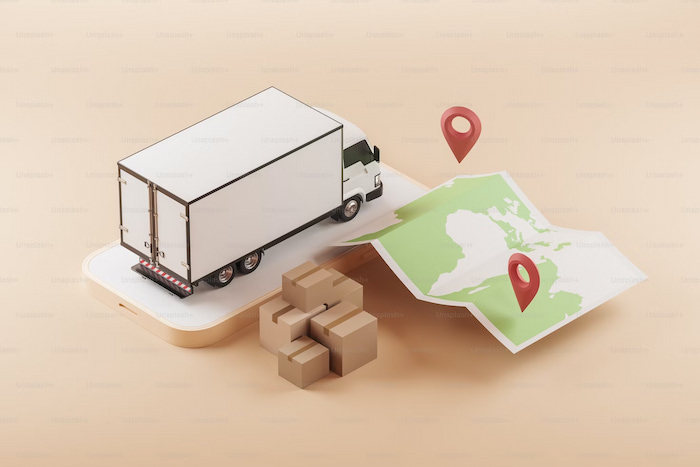 Could Moving Company Be an Alternative?
Renting a truck to move all your household items across a long distance by yourself is very overwhelming. Hiring a moving company to do all that for you is a great alternative that comes with numerous benefits, albeit at a higher cost.
When choosing a moving company, start by vetting the companies in the area you're in. Check their reviews online left by their past customers. Depending on which ones you see fit, request quotations for further comparison. From there, confirm if they have the right size truck that you need and whether it's available on the day you need it. Always make these plans as far ahead in advance as possible to get the best deals and avoid any last-minute rush.
Pros and Cons of Hiring a Moving Company
If you are planning to move soon, it'll help to weigh your options before deciding to rent a truck or hire a moving company. When making such a critical decision, it's important to look at the benefits and drawbacks of hiring a moving company.
The Pros
Here are the advantages of hiring a moving company for long distance moving:
Peace of mind as it takes away all the stresses associated with relocating.
The move happens faster and more efficiently as opposed to if you were doing everything by yourself.
In case of an accident, your items are insured and so you will be compensated.
Less labor. No muscle pain or moving-related injuries so you get back to your routine much faster.
Additional moving services like storage.
The Cons
Here are the disadvantages of hiring a moving company for long distance moving:
Since everything needs to be complicated within the allocated time, you don't have lots of flexibility when it comes to moving hours.
The overall cost is a little on the higher side compared to renting a truck for a DIY move.
The Cost of a Moving Company for a Long Distance Moving
Despite the obvious advantages of hiring a moving company, hiring a moving company for long distance moving isn't cheap. But sometimes it's worth it to pay some extra money to make the move smoother.
Hiring a professional moving company like ours will cost you an average of $25-$50 per hour per crew member, depending on the company you choose. This means it can cost you up to around $300 per person, so if you need four crew members, you'll pay $1,200. Keep in mind that you'll get charged separately for the bulky items costing you anywhere between $150 to $500 depending on the size and weight.
Additionally, the day you move impacts how much you'll pay. The best day to hire professional movers is on weekdays and it gets more expensive over the weekend.
Moving Company Additional Services
The services offered at A Plus Moving and other similar moving companies go beyond packing your items into boxes, carrying them into the tracks, driving the new house, unloading, and helping unpack and arrange. These are just the basic services and before settling on just this, check what other full-service moving services the company can offer you.
Some of the additional services include:
Cleaning the house.
Furniture disassembly and reassembly.
Special handling of the delicate or fragile items.
Should You Hire Professional Movers or Move Yourself?
While it can be quite expensive, hiring a moving company for long-distance relocation is highly recommended for the convenience and peace of mind it brings. A Plus Moving will charge you for the loading and unloading labor, transportation, packaging material, etc, as you enjoy the smooth transition into your new life.
Renting a truck to move by yourself is an appealing option for people who are after an affordable moving experience, but they take on a lot more responsibilities. If you aren't fully confident in yourself driving the truck and don't want the hassle that comes with other logistics like where to spend the night, hire professional movers to do the job for you.
Our expert team is committed to making your move as stress-free as possible while providing the highest level of service. To get started on your moving, get in touch at (800) 919-6332 with A Plus Moving today.