In Charlotte, NC, the average price for moving a piano is $300-$500. Certain moving service providers may charge as little as $150, but for greater distances or tougher transportation, the cost may increase up to $2,000 or $3,000. But how to figure out how much does it cost to move your exact piano?
In this article, we will consider what the total cost of piano moving in Charlotte is made up of and what additional costs you will have to incur that you did not take into account.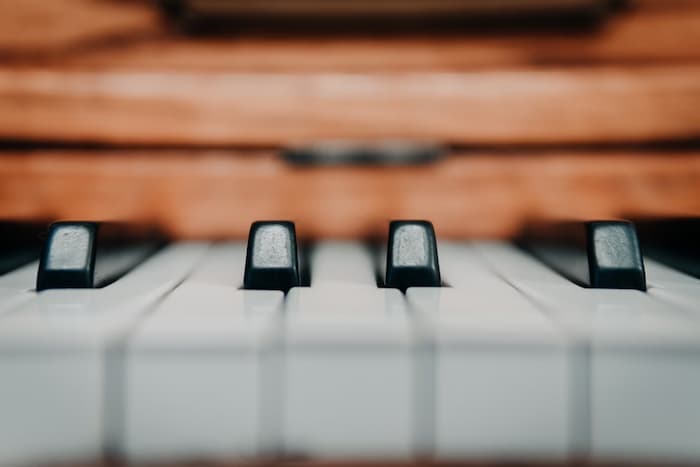 Factors that Affect the Cost to Move a Piano
A lot of cost factors may affect how much a piano mover in Charlotte is. The way the instrument is carried depends on its size, weight, as well as its form, and more.
Size and Weight
Usually, the expense of moving a piano increases with its size and weight, as it necessitates more manpower for its transportation. Larger and heavier instruments are difficult to move, demand a delicate process, more space in the moving truck, and increase fuel consumption.
Common types of piano include:
Spinet
Upright
Studio
Baby grand
Grand
Concert grand
Moving experts often bill approximately $8 to $15 hourly per person or charge fixed rates ranging from $100 up to $2,000 for their services. Professional Charlotte movers estimate costs based on the piano's specifics, including brand, make, model, type, size, and location, allowing accurate calculation of necessary resources for safe moving.
Local vs. Long Distance
The overall moving cost for a piano in Charlotte will undoubtedly depend on how far it must move. To deliver a piano to a different coast will be more expensive than transferring it down the city block.
This is because the moving firm needs to take into account the price of gasoline and how long it will require to transport the piano to its destination of choice. The price is often determined by mileage for any moving company. Local piano moving is more affordable in this situation than long-distance moves.
The price of shipping the instrument overseas will be significantly higher than the price of moving it locally. Piano transportation through a freight container is frequently priced flat between $3,000 and $5,000 by shipping service providers.
Hourly Rates vs. Flat Rates
Subject to the place you reside, moving companies charge a cost of approximately $50 per hour. Additional measures involve if the business bills by each employee or by the team as a whole, and if the price of the moving supplies is covered.
Services that employ this charging system will normally provide you with a quote according to the period and materials they anticipate consuming for your relocation, but unanticipated circumstances could result in the actual cost fast exceeding the estimate provided.
The most typical payment technique employed by piano relocation businesses is a flat rate. With a flat rate price, you could be aware right away of the precise cost of the moving, rather than just getting a rough idea of it.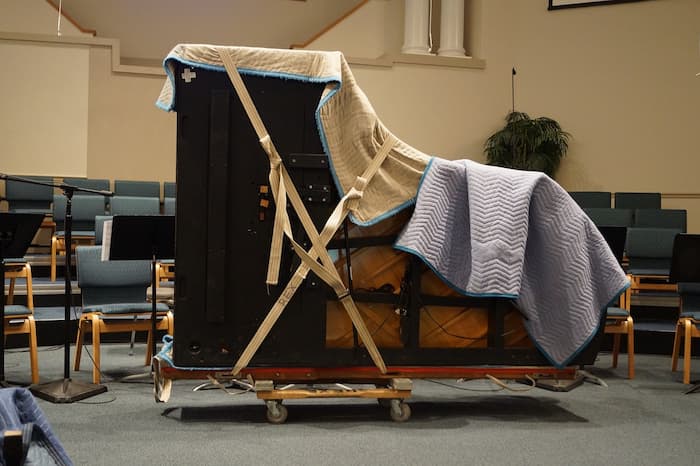 Cost Estimates for Moving a Piano
The table below shows the estimate of how much is a Charlotte piano mover, depending on piano type and size:
| Piano Type | Piano Size | Average Price for Local Piano Moving | Average Price for a Long-Distance Piano Moving |
| --- | --- | --- | --- |
| Spinet or Console Piano | Up to 47 inches tall | $100-$310 | $500-$800 |
| Studio Piano | Up to 47 inches tall | $100-$250 | $500-$800 |
| Standard Upright Piano | 48 inches or above tall | $100-$295 | $500-$800 |
| Baby Grand Piano | Approximately 6-ft long | $250-$350 | $1,000-$2,000 |
| Grand Piano | Approximately 7-ft to 8-ft long | $350-$450 | $1,000-$2,000 |
| Concert Grand Piano | Approximately 9-ft long | $450 and up | $1,000-$2,000 and up |
Additional Costs
Aside from the aforementioned factors above, piano moving services cost have some additional charges:
Hindrances such as stairs, steps, and corners – A piano must be moved carefully and with a lot of attention to prevent impairment. Moving costs go up when impediments like staircases are included. Steps cost $5 to $10 each, about $40 to $100 for a flight of stairs to climb. Further difficulties, such as uneven entryways in an apartment, small passageways, and confined corners in a condo, may incur extra charges from some movers.
Services for disassembling and crating – Ahead of being shipped and crated, grand pianos must be partially disassembled. Disassembling costs $100, while creating costs an additional $800, although it goes up to $1,200 should you want thermal crating. Verticals are typically shipped wrapped in transport blankets by moving professionals.
Insurance – A piano worth $5,000 or below usually comes with insurance coverage free of charge. However, the piano moving company is going to ask for between 10 and 15 dollars for each extra $1,000 valuation if the instrument is valued above $5,000.
Rescheduling and rush fees – A rush fee is typically charged onto the moving price if the proprietor has to transfer the piece as soon as conceivable. A rush cost might range from 300 to 400 dollars for local relocation while costing $400 to $700 for lengthy-distance transfers. A $400 rescheduling cost will be charged and added to the total if nobody is present when the moving team arrives at the place of collection.
Storage – A climate-controlled room costs $50 to $75 monthly to store pianos. Usually, these storage spaces are maintained around fifty and seventy degrees Fahrenheit along with 38%-52% of relative moisture.
Tuning a piano – Before booking a tuning session, it must be left alone for approximately 2 weeks following its relocation for it to adjust to its new environmental conditions and moisture levels. Most expert tuners demand around $100 hourly, and it takes them between an hour and 1 1/2 hours to adjust most pianos. Generally, piano tuning typically costs between $100 and $150.
Additional piano components – Large parts requiring disassembly for transit might necessitate more movers and moving equipment, increasing relocation expenses. As expected, moving a concert grand piano is significantly pricier than moving a spinet piano.
Moving a Piano: DIY vs. Hiring a Professional
It's normal to think that you can just get some help from relatives or friends to move your piano. However, the outcome might be terrible because injury and damage to your property may happen.
Movers from A Plus Moving are equipped with essential vehicles, hoists, cranes, and tools including locking belts, skid boards, and hump straps which are all difficult to obtain if you'll settle for a DIY move.
Packing supplies are also needed, and they will add up to your DIY moving cost. You'll have to rent a considerable size truck that can hold up your piano's weight and size. Rental rates for local transport vehicles begin at $20 a day, plus $1.10 for each extra mile.
Therefore, it is recommended to hire professional piano movers from APM as they have the expertise to secure this task. Consequently, you can be confident that every step for moving is done carefully to avoid damaging your valuable instrument. If you want to get a quotation for a piano move in Charlotte, you can contact A Plus Moving. Call us today at (800) 919-6332!